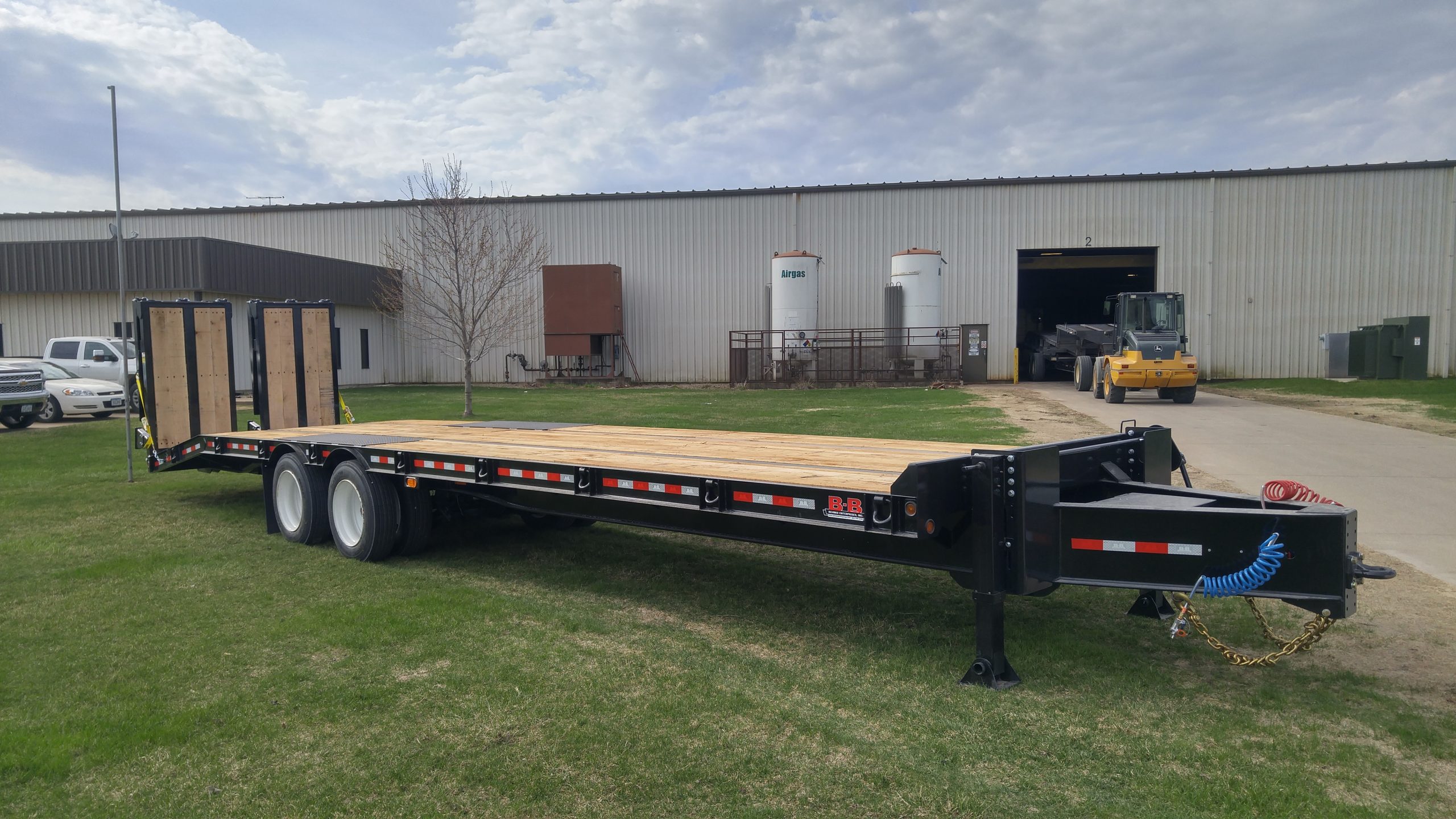 Our paver tag line utilizes a 6' wood beavertail with hydraulic bi-folding ramps to achieve an 8 degree load angle. The trailer typically is set up with (3) 22,500 lb. air brake axles and dual 235/75R 17.5 tires, which provide an ultra-low 34" unloaded deck height. These trailers feature the same one piece fabricated I-beam construction (80 ksi), 4" jr. I-beam x-members (80 ksi) and oak decking, as our other tag trailers.

Find a Dealer

Download Brochure

Product Options
Product Features
GVWR50,000 lbs
WeightVaries
Length25 bed' + 6' wood tail w/hydraulic bi-folding ramps
Width102"
Frame1-Piece Fabricated (80 ksi)
Unloaded Deck Height34"
Side Rails8" channel
Crossmembers4" Jr. I-beams (80 KSI)
Fenders1/4" sheet
JackDual Speed, Semi Style
Hitch3" Pintle Eye (90,000 lbs.)
Safety Chains(2) 1/2" Gr. 70
Tie-Downs1" Bent D-rings (every 4')
StorageLockable toolbox in tongue
Axles(3) Dexter air brake axles
SuspensionHutch H9700
Tire and Wheel235/70R/17.5H dual
Decking1 1/2" Rough Oak
LightsLED flush mount
Elect. PlugSemi Plug
Finish and PaintBead blasted, acid washed, zinc rich primed, powder coated
Details
20-32' bed length available
 hydraulic bi-folding ramps achieve 7.5° load angle
 air ride or lift axles available
Spec Drawings
Back to Listed Trailers