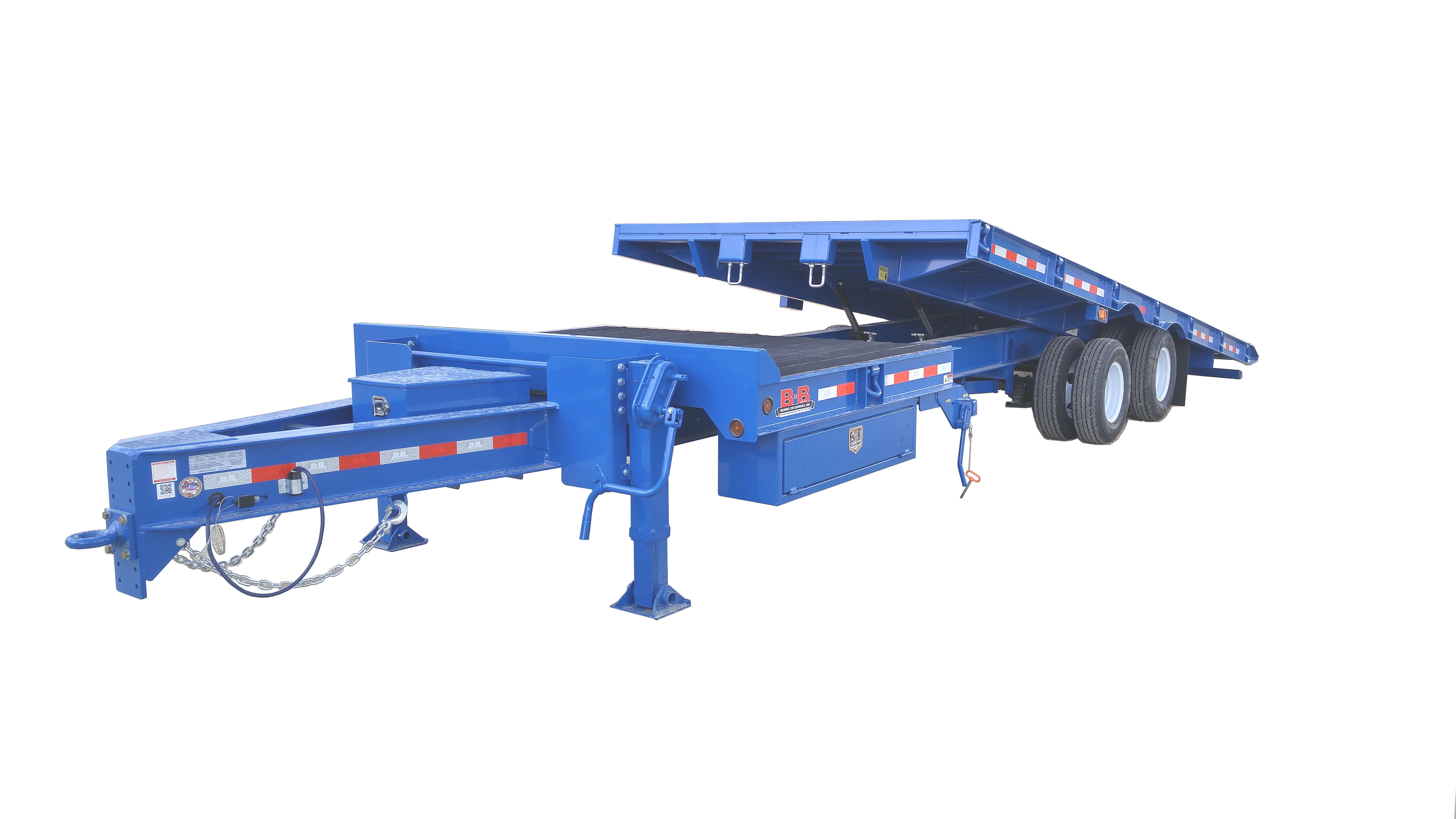 Our 24,000 lb. - 30,000 lb. GVW flatbed tilt models are made with a heavy duty 10" I-beam frame and 2 x 8 tubing tilt deck. Each of these models is equipped with an 8" channel side rail that includes (8) D-rings per side for easy load securement. These models work great for hauling mid-sized equipment such as excavators and crawlers.

Find a Dealer

Download Brochure

Product Options
Product Features
GVWR24,000 - 30,000 lbs.
Weight8,300 lbs.
Length4' stationary + 24' tilt
Width102"
Frame10" x 19# I-beam, 8 x 2 x 3/16 tube (tilt deck)
Unloaded Deck Height36"
Side Rails8" channel
Crossmembers3" channels
Fenders3/16" sheet
JackDual Speed, Dual 12K
Hitch2.5" Pintle Eye (42,000 lbs.)
Safety Chains(2) 3/8" Gr. 70
Tie-Downs1" Bent D-rings
StorageV-style toolbox in tongue
Axles12,000 lb. - 15,000 lb. Dexter Oil Bath
SuspensionDexter Spring
Tire and Wheel235/80R16E dual or 215-75R-17.5 dual
Decking2 x 8 No. 1 Treated pine
LightsLED flush mount
Elect. PlugRV plug
Finish and PaintBead blasted, acid washed, zinc rich primed, powder coated
Details
Also available in gooseneck configurations
Gravity tilt w/ dual cushioned cylinders
Heavy duty channel outer rail w/1" D-ring tie-downs
Heavy duty pipe latch for locking tilt deck
Spec Drawings
Back to Listed Trailers