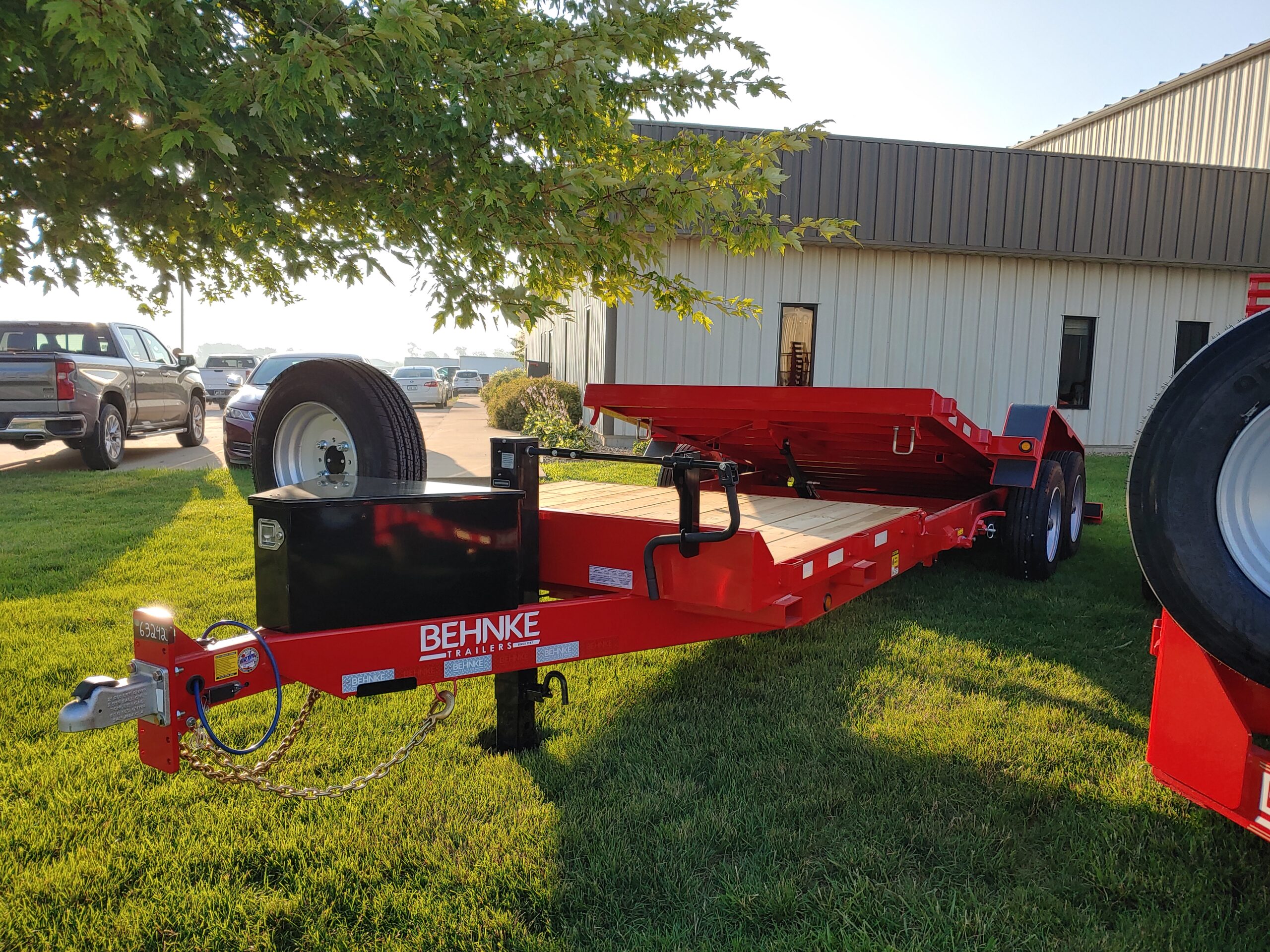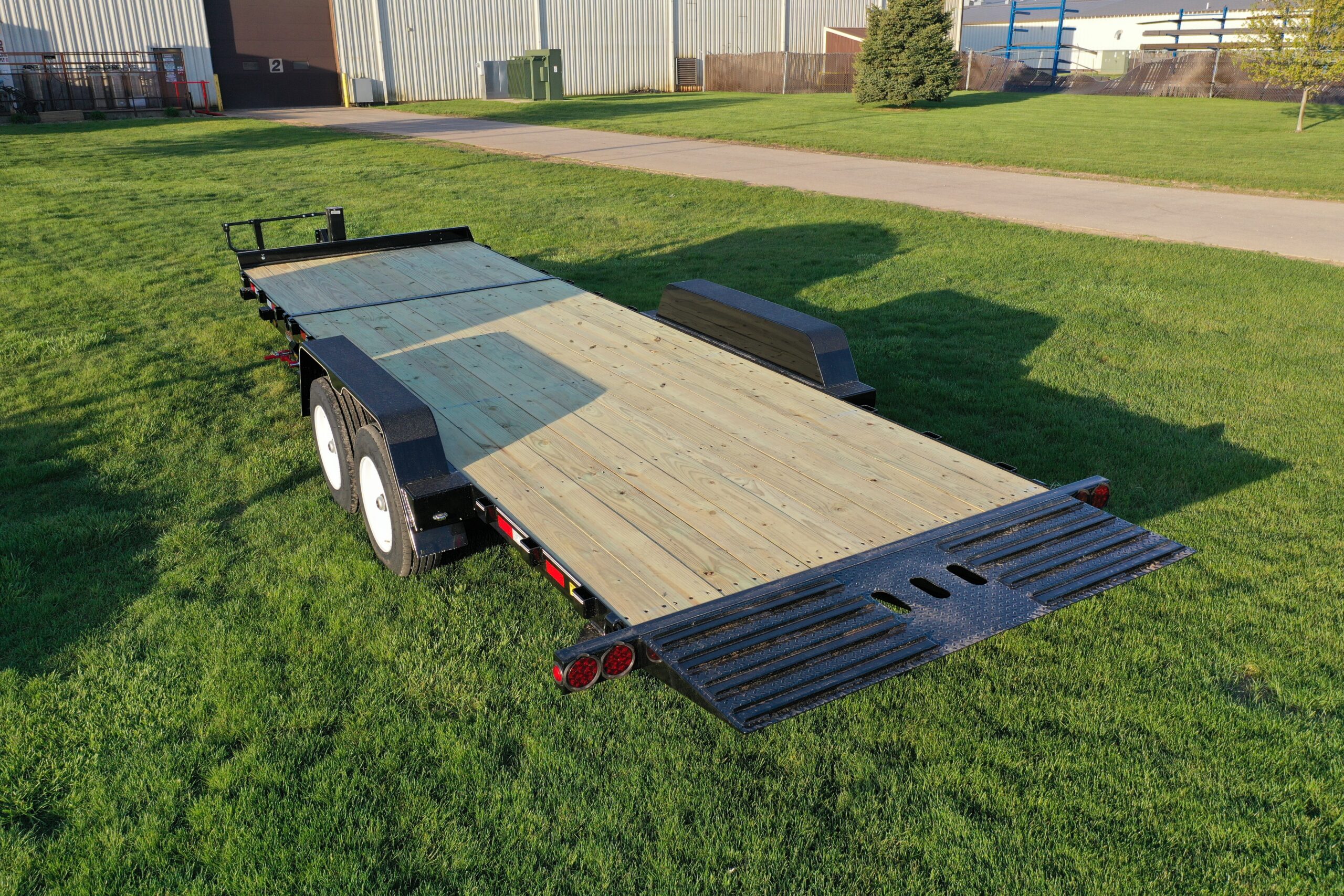 The 14-16K tube tilt is equipped with either 7K or 8K torflex axles. The framework on both trailers utilizes an 8" tube design and both are 83" wide between the fenders. Trailers come with 2-8' stationary decks and 16' or 18' tilt decks. Pull-type and gooseneck configurations are available.
Product Features
GVWR14,000 or 16,000 lbs.
Weight3,680 or 4,020 lbs
Length4' stationary + 16' tilt
Width83" between fenders
Frame8 x 2 x 3/16 tube
Unloaded Deck Height22" or 25"
Side Rails5 x 3 x 1/4 angle (flush floor)
Crossmembers3" channels (12" ¢'s)
FendersHD Fully Welded 11 gauge
JackSingle 12K dropleg
Hitch2 5/16ʺ adj. coupler or pintle
Safety Chains(2) 3/8" Gr. 43
Tie-Downsstake pockets and (4) D-rings
StorageChain tray in tongue
Axles7,000 lb. or 8,000 lb. Dexter
SuspensionTorflex
Tire and Wheel235/80R-16E or 215/75R-17.5H single
Decking2 x 8 No. 1 Treated pine
LightsLED flush mount
Elect. PlugRV plug
Finish and PaintBead blasted, acid washed, zinc rich primed, powder coated
Details
Pallet fork holders standard
flush floor
true 83" wide between fenders
Able to add bolt-on toolbox or spare tire mount on standard trailer
Goosneck coupler available
Spec Drawings
Back to Listed Trailers